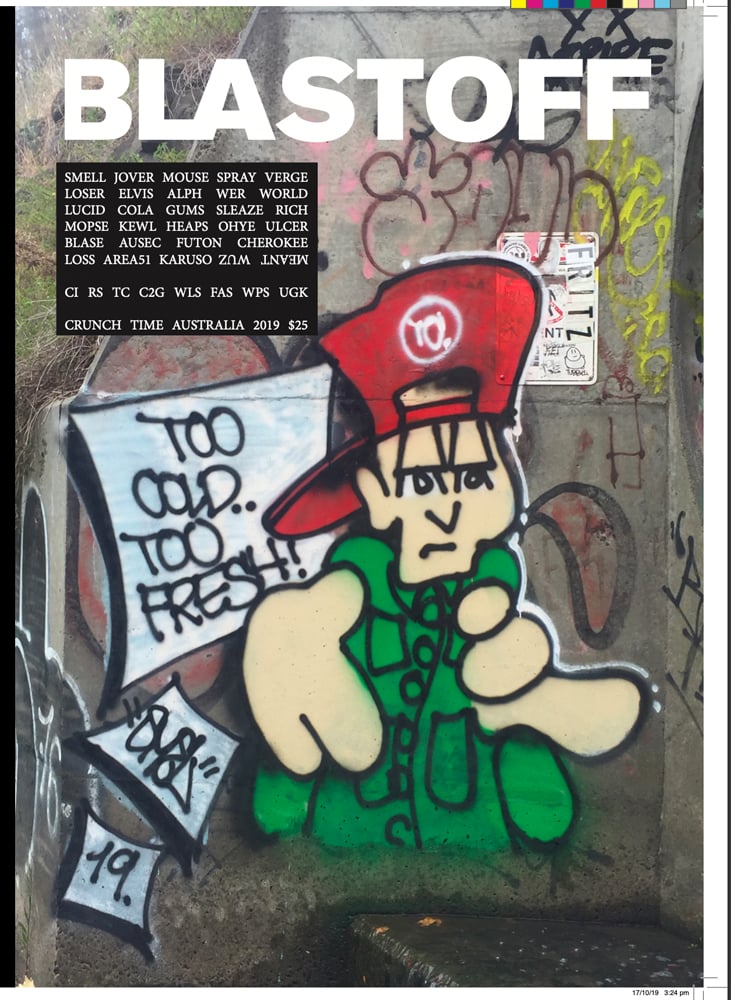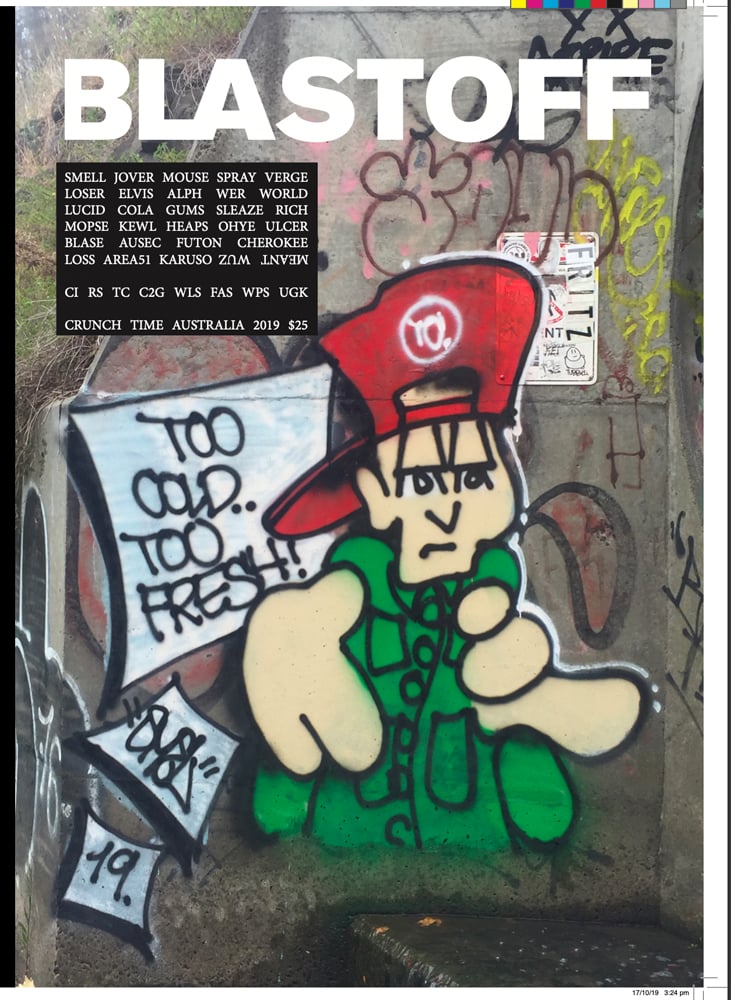 BLASTOFF MAGAZINE
$25.00 / Coming Soon
BLASTOFF MAGAZINE
2020 reprint of 100.
From the makers of CRUNCH TIME magazine. 52 pages, A4, staple-bound, featuring.
SMELL JOVER MOUSE SPRAY VERGE LOSER ELVIS ALPH WER WORLD LUCID COLA GUMS SLEAZE RICH MOPSE KEWL HEAPS OHYE ULCER BLASE AUSEC FUTON CHEROKEE LOSS AREA51 KARUSO WUZ MEANT
CI RS TC C2G WLS FAS WPS UGK and more...
CRUNCH TIME AUSTRALIA 2019 $25
Free shipping Australia-Wide, $7 to NZ, $10 to the rest of the world.